" After a good dinner one can forgive anybody, even one´s own Relations."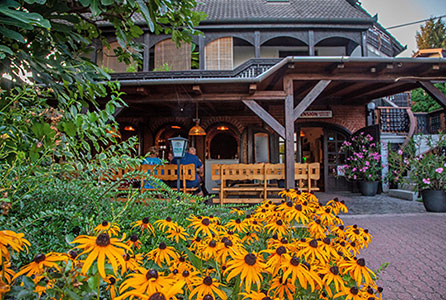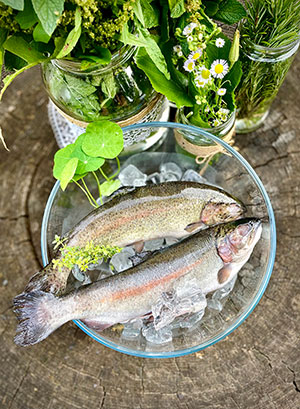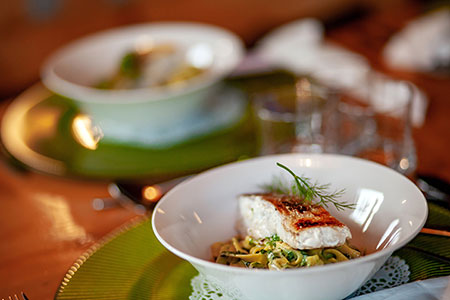 You can find our romantic guest garden in the heart of the Zala hills, next to the wild forest of Zalakaros and only 400 meters from the city centre.
Traditional national food modern interpreted and a young motivated team are waiting for you. We offer fresh and regional food … trout from Tapolca, pike perch from the Flat Lake, vegetables from the local market and herbs from our garden.
Our amazing dishes together with our creative beverages menu, fine Hungarian wines, pleasant music and attention to detail will make your stay unforgettable.
"Home is there where we are."
Our charming residence has six spacious, light flooded rooms, each with balcony.
Our pension was completely renovated in 2019, so we smuggled the comfort of the 21st century into our gingerbread house. Led TV, air conditioner, ergonomic mattresses, crisp bed linen and perfectly equipped bathrooms are waiting for our guests, but none of this would be worth much without the morning birdsong and the wonderful smell of the green forest right in our neighbourhood.
The room price includes a continental breakfast buffet and half board (3 course dinner) can be booked at any time.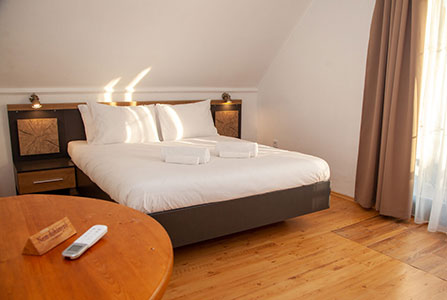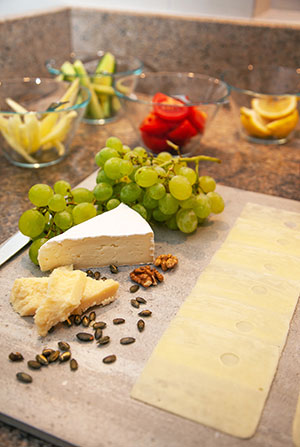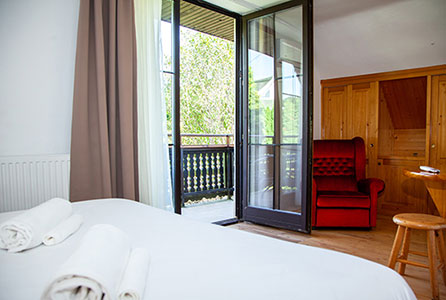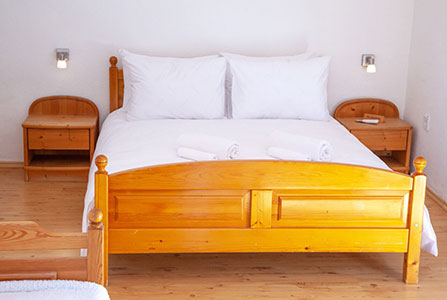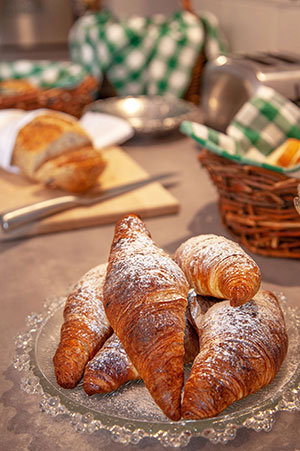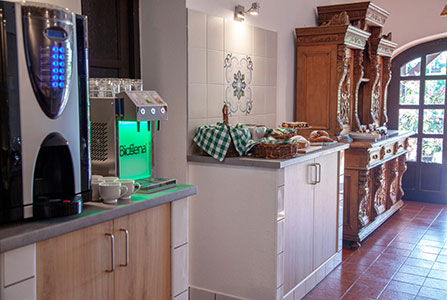 You can find our modern apartments directly in the city centre, yet in quiet location. These are perfect for families, as well as for friends.
Each residential unit has 46 m², with a fully equipped American kitchen, air conditioner, bathroom with shower, separate toilet and a beautiful garden.
The apartments have an interconnecting door and can be connected to each other, so up to eight person can be accommodated here. Half board catering can be booked additionally if required.
"It´s kind of fun to do even the impossible …"
The magic garden and the restaurant of our pension are perfectly suited for weddings, business- and family events, get together with friends and for best lifetime memories. Total capacity up to 100 person.
Our creativity knows no bounds, we are able to realize your dream of a perfect event, no matter if a candle light dinner with wine recommendation, events with live music, or a flying buffet with DJ and Light Vision.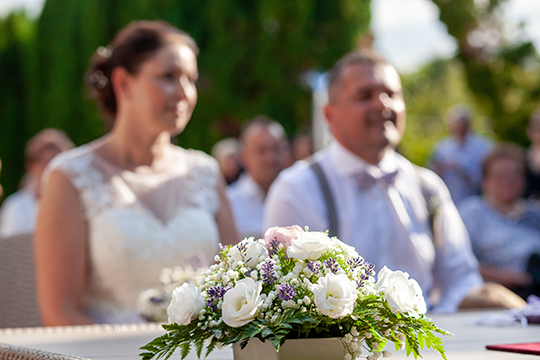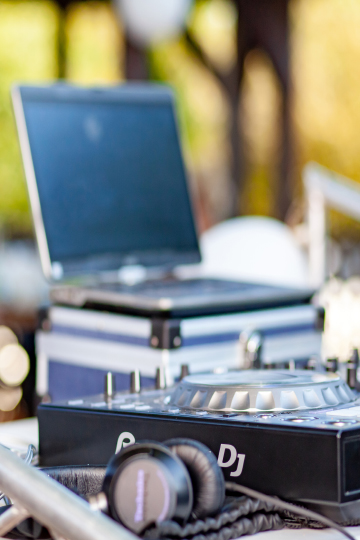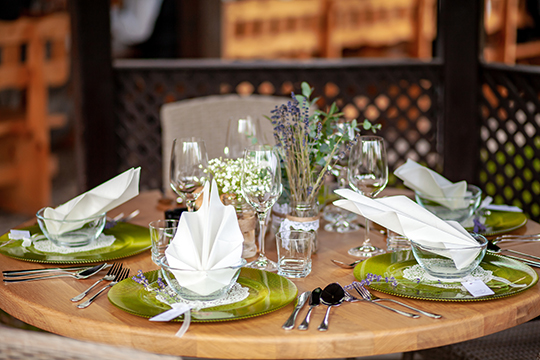 "Together We create the world famous difference!"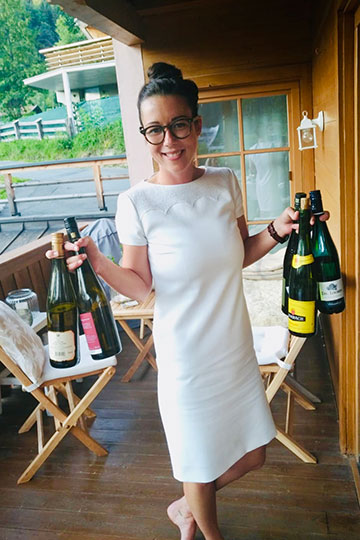 Our keyword is modern tradition.
We wanted to bring out the greatness of our roots, the beauty of Hungary and everything that means tradition and added value for us. We packed our expertise, many years of experience, our hospitality and a lot of attention to detail into this soul project.
Our goal is not only to serve good food and drinks, but to offer our guests a unique experience so that they can hardly wait to visit our country and our beloved guesthouse again…
Szilveszter & Diana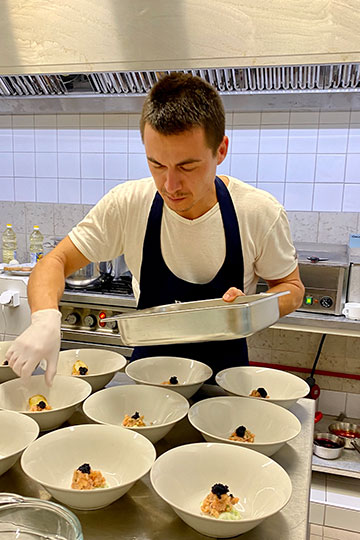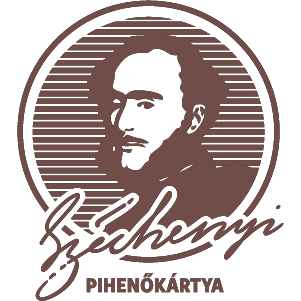 Restaurant:
Temporarily closed
Pension and Apartment:
Temporarily closed